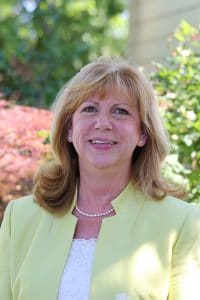 Carol comes to the insurance business with a medical sales background as a market development manager. For over 20 years she was highly successful in marketing nuclear medicine products to cardiologists, internal medicine practices and hospitals in Atlanta, Dallas, Houston, Baltimore, Georgia, North Carolina, and South Carolina. Carol's understanding of her clients' administrative and budgetary needs brings a depth of customer service that supports ABG's philosophy of excellence in client care and administrative services.
Carol earned a BS from Limestone college, where she majored in Business Management and Marketing, graduating Magna Cum Laude. Her professional development program also included courses in business ethics, strategic account analysis and negotiation, as well as being an award-winning instructor in a number of career development, teamwork and sales training courses.
Carol is excited to be a part of Assurance Benefits Group. It is a winning team with the determination and the skill to provide high quality benefit services equitably with the client's best interest at heart.
Born in Anderson, SC, Carol now lives with her husband, Paul, in Chapin, SC. She has two grown children and two grandchildren. Carol and Paul are both active members of Riverland Hills Baptist Church.
In her free time Carol enjoys gardening, reading and working on multiple do-it-yourself projects, as evidenced by the general contractor course she completed to support her ability to do many things on her own.
Awards and Credentials
Recipient of multiple Leadership Council Awards presented to the top 10% of national sales force during her career with two global pharmaceutical companies
Developed and implemented field sales training courses
Senior cardiovascular imaging specialist