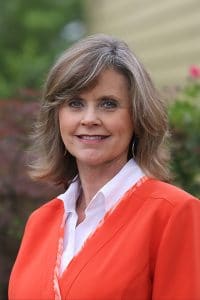 Tammie has worked in the insurance industry since 1987, where she began with Connecticut Mutual, selling individual life and disability policies, as well as individual health insurance and mutual funds. In 1989 Tammie went to work with Physicians Health Plan, a United Healthcare Company, where she worked until 1994. A move to Florida opened the opportunity for Tammie to work with two different types of managed care companies, Prudential Healthcare Systems and CareFlorida, before returning to Columbia, SC in 1996, when she started her career as a group insurance broker.
After over eighteen years of experience working in a Columbia agency, Tammie opened her own agency, Assurance Benefits Group, LLC, where she continues to consult with businesses and provide them with the information needed to provide benefit packages to their employees.
Tammie earned a BA from Clemson University, where she majored in English and minored in Communications. She also has continued her education by obtaining the Registered Health Underwriter (RHU) and the Registered Employee Benefits Consultant (REBC) designations through The American College. Tammie has also received her PPACA Certification in order to help her clients navigate through the changing health care reform maze.
Born and raised in Abbeville, SC, Tammie now lives in Chapin, SC, and has two grown children. She is an active member of Chapin Baptist Church and serves on the church's HR and Finance Committee Team. She has also served as a Guardian ad Litem with the Lexington County Department of Social Services in recent years, and is past Chairman of the Downtown YMCA Board.
In her free time, Tammie enjoys being outside road biking, hiking and gardening.
Business credentials include:
Member of the National Association of Health Underwriters
Charter Member of the South Carolina Association of Health Underwriters, where she served as State President
Charter Member of the Columbia Association of Health Underwriters, where she served in several positions, including Local President
Chosen by Governor Nikki Haley to serve on the 12-Member South Carolina Health Planning Committee in 2010
Tammie J. King, RHU, REBC
President
Assurance Benefits Group, LLC
tammie@abg-llc.com
office 803.227.8639 ext 102
cell 803.738.6858
fax 803.227.8659